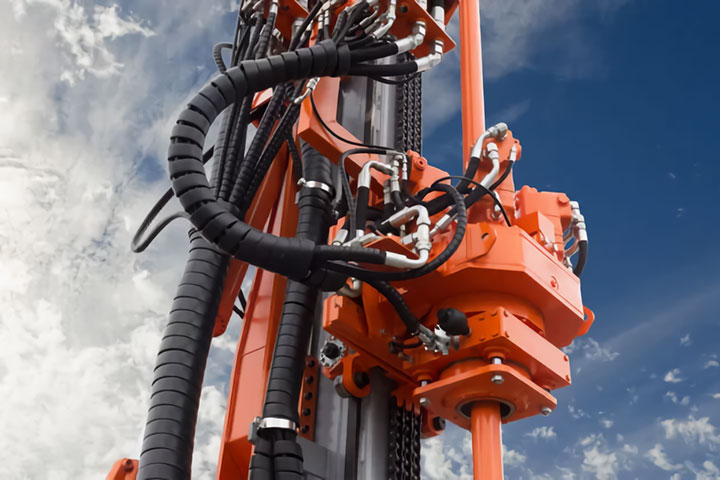 Have you got a complex construction project coming up? Is it going to involve intricate cutting details?
Diamond drilling is one of the speediest and most efficient drilling techniques out there. It is a method used on various glass, stone, and metal materials, leaving a precise and accurate finish on construction works.
What makes this form of drilling so great? Read on to learn more about the fantastic benefits of diamond core drilling.
What Is Diamond Core Drilling and How Does It Work?
A diamond core drill is designed using a rotary drill that is attached to a diamond crown. When it is in use, the temperature of the diamond core drill is controlled using water, which also helps to eliminate dirt and dust.
This slick tool performs its magic by drilling its diamond crown into a surface and rotating it, creating holes and openings in various material types.
The diamond drill will extract the core from a surface and place it into a cylinder when drilling into rock. This method is a great alternative to traditional (often messy) drilling.
As well as providing high-quality results, this core sample can be analysed (i.e., in the case of mineral exploration and environmental purposes).
What Makes Diamond Core Drilling So Good for Construction?
Are you looking for an efficient drilling method for your next big project? Here are the top reasons why diamond core drilling is so handy for construction work!
1. Minimal Mess
In comparison to alternative drilling methods, diamond drills cut through hard construction surfaces without leaving dust and debris all over the place. This saves making a mess and wasting precious time.
2. Maintain Structural Integrity
The idea of drilling into buildings creates fears of damaging structural integrity. However, diamond core drilling is one of the safest drilling forms, ensuring that structural integrity remains intact.
3. Precision
You are most likely to get the perfect results you desire with a diamond drill, as it is one of the most precise methods of cutting, leaving every project with an accurate finish.
The depth of cutting can also be extremely varied – ranging from 10 to 1000 millimetres. If precise holes are required, a diamond core drill can be used to create duct openings, pipes, wiring holes, and holes for fasteners.
4. Versatility
Looking for a tool that is both accurate and versatile? Well, look no further! Diamond drills can be used on many different construction surfaces.
Due to their portability and compact design, you are not limited in the locations and materials you can use to cut. The drill bits are also extremely resistant to damage, making them a perfect long-term investment.
5. Lightweight
Diamond core drills have a lightweight and compact design that doesn't affect their immense power and seamless performance. This makes them super easy to transport.
You can use the diamond core drilling method virtually anywhere, including in the contexts of both dry and wet drilling.
Looking For a Diamond Core Drilling Service?
At BG Drilling, we offer diamond coring services across Sydney. We use the latest state-of-the-art technology to produce the most precise, accurate results.
If you have a construction project coming up that requires diamond core drilling, don't hesitate to contact our expert team. We will be happy to discuss your bespoke drilling requirements further.