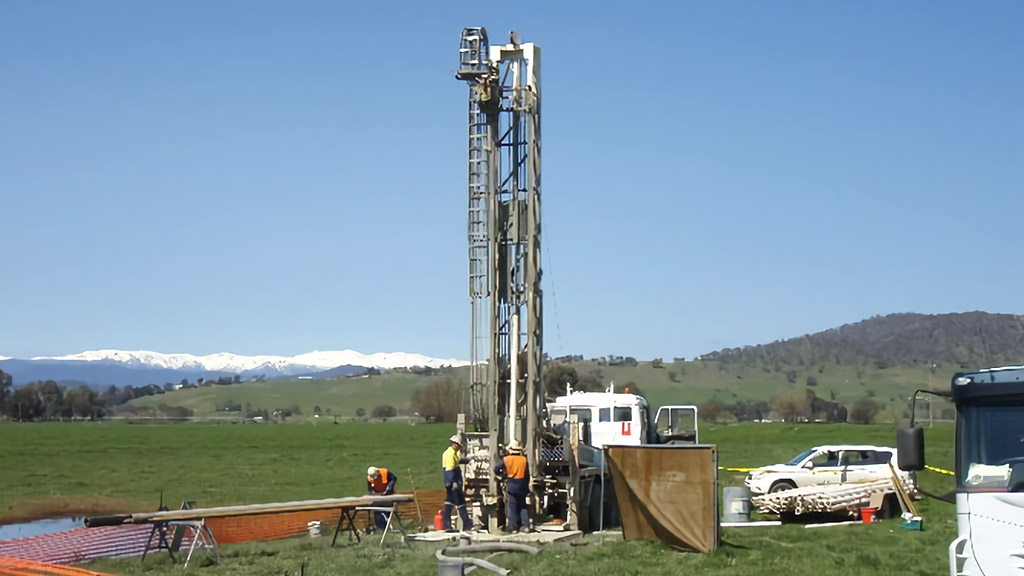 BG Drilling has a dedicated water bore section that can help with the whole process involved in accessing ground water. Our team specialise in:
Obtaining Water Access Licences (Domestic & Irrigation
Selecting the Bore Location
Water Bore Drilling (Mud or Air)
Constructing the Bore (AS:2016/3189)
Developing the Bore (AS:2016/3189)
Completing Form A
Pump Testing & Analysis
Installing the Pump
We service rural and metro areas across VIC, NSW, ACT and QLD. Our Rigs can switch between air and mud depending on your site's geology. We have large diameter bits and hammers which can drill up to a 500-mm hole. Our personnel hold drillers licences in all states of Australia.
Our Services Include:
Stock & Domestic Water Bores (Wells)
Recreation, Commercial & Industrial Irrigation Bores (Temporary & Permanent)
Large Diameter Multi Aquifer Irrigation Bores (Up to 500 mm)
Injection Bores
Dewatering Bores
Ground Water Monitoring Bores
For more information, feel free to get in contact with our administration team or click on the links below.
Recent Posts
Diamond drilling is a way to provide accurate openings into structures considered to be more rigid. It's meant to control levels of precision, and given what it's made for, there can be some concerns about quality control. This tool can…