BG Drilling has a modern and well-maintained fleet of drill rigs to suit any mineral exploration drilling program. This is backed up by our skilled, experienced and qualified personnel who approach every project with the goal of pleasing our clients by completing safe and efficient drilling projects.
We have extensive support mechanisms including field supervision, maintenance support and regional bases to achieve this goal. We use drilling to obtain detailed information about mineral content and rock fabric as well as information on the relationships between rock layers close to the surface and at depth beneath the surface.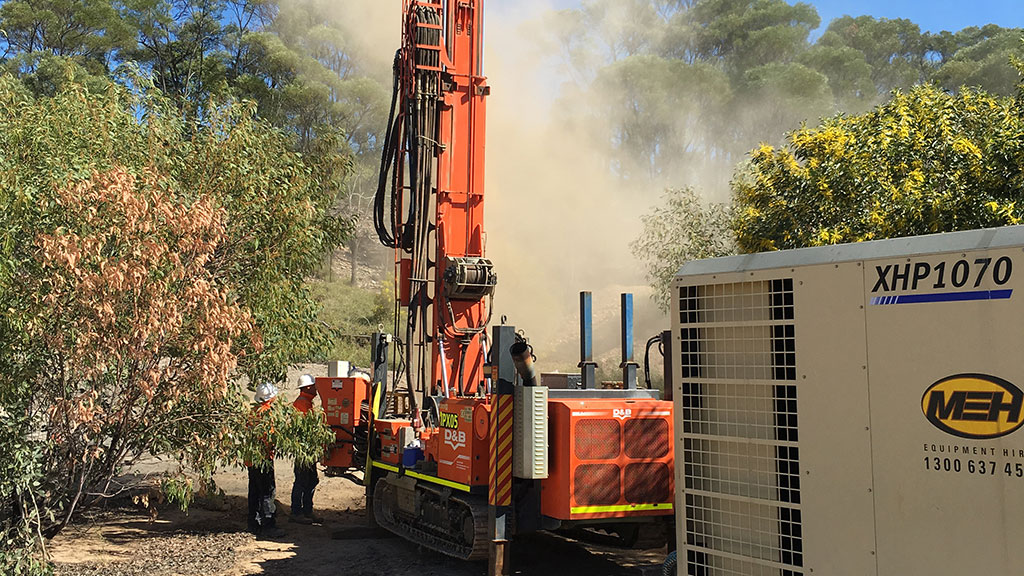 Our Mineral Drilling Services Include:
Down Hole Hammer (90 – 400 mm)
Mud Rotary (75 – 500 mm)
Wire Line Diamond Coring (NQ, HQ, PQ)
Conventional Coring (NMLC, HMLC, PMLC, 4c, 6c, 8c)
Packer Testing
Reverse Circulation
Reverse Circulation – or RC – drilling is used to collect rock samples quickly and efficiently using a large rotary drill and air compressor. The high speed and lower cost per metre of RC drilling makes it ideal for obtaining mineral samples in the early phases of an exploration project.
Our versatile fleet of tracked and truck mounted rigs can be utilised to execute your next RC drilling program. We have a range of different size hammers plus state of the art cyclones that accompanies the rigs.
Diamond Coring
Diamond Core is the method of mineral exploration drilling which produces a solid core sample that can be extracted intact for geological examination on the surface. Although slower and therefore more expensive than Air Core or RC drilling, Diamond Core drilling provides the most accurate assessment of the deposit.
Capabilities:
NQ = 2000 m
HQ = 1500 m
PQ = 1000 m
4C = YES
6C = YES
8C = YES
Recent Posts
Diamond drilling is a way to provide accurate openings into structures considered to be more rigid. It's meant to control levels of precision, and given what it's made for, there can be some concerns about quality control. This tool can…