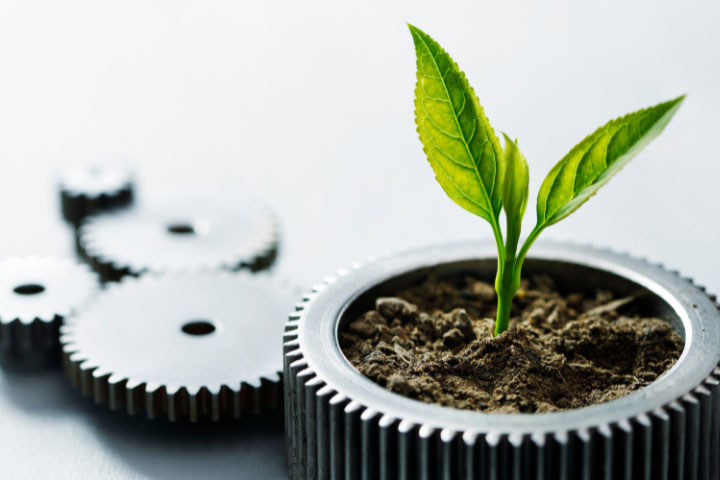 One of the most important factors for any drilling company is sustainability. It's essential for any contractor to reduce their environmental impact. Drilling is a highly complex service and it has the potential for damage to the water table and ecology of a drilling site. In order to minimise this impact, site management and considerable environmental awareness is required. In addition, drilling contractors need professional experience, qualifications, and skill to make sure that environmentally damaging mistakes aren't made in the process.
One of the most challenging aspects of drilling and construction jobs, from the perspective of sustainability, is waste. Another is the use of cheaper materials with a larger ecological footprint. One of the best ways for a contractor to overcome these challenges is with the use of sustainable materials. Anything pumped into the ground can influence the water table and ecology of the area, so it's essential to use natural materials that break down into non-toxic compounds. The issue of waste can best be addressed by a clear policy of "reduce, reuse, and recycle." Responsible drilling contractors train all of their employees to make the most efficient use of all materials required for the job.
Regardless of the drilling project, whether it's mineral exploration, water well drilling, geotechnical drilling, or environmental drilling, the ethic of sustainability and environmental awareness must be promoted throughout every level of the company. All employees, subcontractors, and business partners need to be aware of the need for sustainable practices in order to have a significant impact on the industry. Environmental awareness comes from the bottom up, from each element in the industry recognising and dedicating themselves to clean and ecologically sound practices.
This is why BG Drilling has made sustainability a cornerstone of our ethic. At every level of the company, and with each job we do, we work towards the highest level of environmental awareness. We dedicate ourselves to keeping up with current best practices for minimising environmental impact, and we continuously review the environmental impact of our projects so that they can be refined each step of the way.
The most important aspect of this effort is to promote a culture the supports sustainability among our clients, partners, and competitors. The efforts of a single drilling company can have a profound influence on global activities, if the values are shared alongside the endeavours. In addition to providing unparalleled service for all of your drilling needs, we are dedicated to spreading sustainable values and practices throughout the industry and beyond.
For a free drilling quote or if you'd like to know more about sustainable practices in the industry, feel free to contact us. BG Drilling is dedicated to providing the highest level of service across the board.