BG Drilling now operates a fleet of 20 drill rigs. We have hand-portable equipment right through to big truck and tracked rigs that can drill to 2,000 m. Having such a large diverse range of rigs allows us to drill in locations and complete projects other companies can't.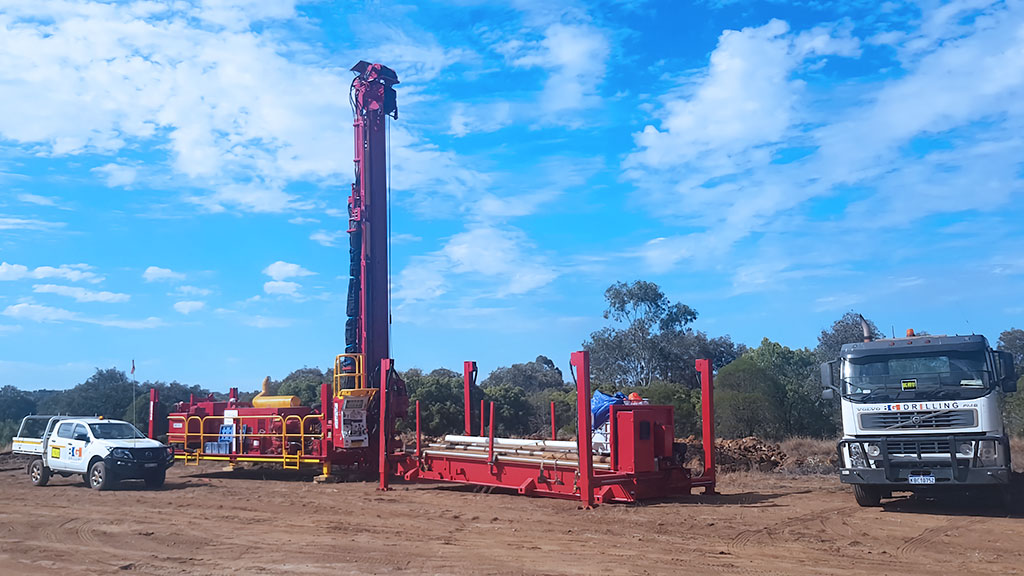 BG Drilling has invested extensively in plant and equipment over our operating tenure. We offer our clients modern, multi-purpose drill rigs and ancillary equipment that have proven time and time again in the most demanding conditions to provide our customers with solid reliability – vital in every drilling operation we undertake.
We achieve this by ensuring that our drill rigs are manufactured to the highest quality engineering standards. We also have extensive rigorous maintenance schedules and systematic checks that are integral to our daily work. All plant and equipment is serviced to supply customer specifications and OH&S and environmental standards.
You can download PDFs for information on our equipment below:
RIG #
MAKE
TYPE
PURPOSE
21, 22, 24, 28, 31 & 32
Han-jin
8D
Mineral, Water, Geotech, Construction & Environmental
18, 19, 25, 26, 27 & 30
(Tracked)
CE
180
Water, Geotech, Construction & Environmental
10
(Tracked)
Han-Jin
35Multi
Large Diameter & Deep Hole Drilling, Water, Mineral & Geotech
11
Hydrapower
Scout MK2
Mineral, Water, Geotech & Environmental
15
Layne
1800M
Large Diameter & Deep Hole Drilling, Water, Mineral & Geotech
20
Hydrapower
850HH
Large Diameter & Deep Hole Drilling, Water, Mineral & Geotech
23 & 29
Han-jin
16Multi
Large Diameter & Deep Hole Drilling, Water, Mineral & Geotech
Recent Posts
Diamond drilling is a way to provide accurate openings into structures considered to be more rigid. It's meant to control levels of precision, and given what it's made for, there can be some concerns about quality control. This tool can…